Fluid: An Ecology of the Inhuman
Hello All, I have returned to London from Washington, D.C. after an enjoyable, thought provoking, and lively day at the George Washington Medieval and Early Modern Studies Institute (GW MEMSI) symposium on the topic of Ecologies of the Inhuman. I would… View Post
Digital Manuscript Studies - Hiatus
Hello All, This week I am in Washington DC attending a couple of academic events. Although I am working on my curriculum development, I will likely wait until next week before I post again. Until that time I would like to encourage you to read Digital… View Post
Stay Tuned for 2013
Hello All, I hope this message finds you well. Now that I have returned from holidays, I have enthusiastically plunged myself into a series of activities that will likely   spawn some interesting posts for Fluid Imaginings in 2013. Although these are… View Post
Seasons Greetings
Hello All, I hope this finds you content in the holiday season and looking forward to 2013. As you may have guessed, the blog is on holiday hiatus as I take a step back and relax. I'm flying out to Spain tomorrow for a holiday with a friend, and will… View Post shared via WordPress.com
Fluid Friday - Toroidal Vortices
Hello Readers, This fluid friday finds me in London, getting acclimatised in time for some research and writing. I'm going to share a video of toroidal vortices with you today. These amazing vortices form in a blown smoke ring, are ejected from the… View Post shared via WordPress.com
Fluid Friday - Brinicles
Hello All, So, tomorrow I fly out for the United Kingdom! Although I will be busy preparing to go away when you read this, today I am going to share the amazing phenomenon of the brinicle with you, in the words of David Attenborough! This image really… View Post shared via WordPress.com
Book Hoards
Hello Readers, First of all, my apologies for the absence of a fluid friday post this week, I made an error and scheduled two posts for next friday and none for this week. For the last couple of weeks I have been putting my affairs in order. This is not… View Post shared via WordPress.com
Fluid Friday - Cenote Ikil, Chichén Itzá
I hope you are having a fantastic fluid friday! Here is a video of the beautiful Cenote Ikil near Chichén Itzá on Mexico's yucatan peninsula. This amazing space, formed by limestone erosion, has an otherworldly quality. Almost perfectly round, it looks… View Post shared via WordPress.com
Fluid Friday - Phantom Water
I bid you all a Fantastic Fluid Friday. Today I am sharing with you a beautiful High Definition video by Chris Bryan taken on a Phantom HD gold camera with an underwater housing. I recommend expanding the video to full screen, because it is truly… View Post shared via WordPress.com
Fluid Friday - Perpetual Ocean
I hope you are having a Flumenous Fluid Friday! I just made that word up, but it comes from flumen (river) and lumen (light), so a bright and flowing friday? My offering today is from a Perpetual Ocean visualisation created by NASA from a variety of data.… View Post shared via WordPress.com
Fluid Friday - The Caño Cristales River
Felicitous Fluid Friday! Today i'd like to share some footage of the Caño Cristales river in Colombia, known as 'the river of seven colours,' 'the liquid rainbow,' and even 'the river that ran away from paradise'. For a brief time period every year, the… View Post shared via WordPress.com
New Bachelards?: Reveries, Elements and... | Smith... →
DH Show and Tell: Manuscript Studies (Digital...
Greetings Readers, Today I am kicking off the first of what I hope to make an occasional series of Digital Humanities show and tell posts exploring some of the amazing, ingenious and useful projects coming thick and fast into the sweaty and eager hands… View Post shared via WordPress.com
Fluid Friday - Sarah Jane Pell: Aquatic Artist
Happy Fluid Friday! Today i'd like to share a video of a talk from TEDx Sydney given by Dr. Sarah Jane Pell, a fellow Westralian, commercial diver, academic and performance artist whom I have admired for a long time. The talk, entitled 'Aquabat Explores… View Post shared via WordPress.com
Fluid Friday - Be Water my Friend
Hello Readers, and welcome to Fluid Friday. I've decided, in the interest of sharing all of the wonderful little links that I find on the topic of water and fluidity, to share a little snippet with you to end the week. The goal is to share all of the… View Post shared via WordPress.com
6 tags
Brinesicles! →
5 tags
Atlas Obscura: Undersea Brine Lake! →
5 Scientific Ways To Make Water Do Magic →
Kuriositas - Nature's Rock Art →
1 tag
I'M NO OSCAR WILDE: A Paperless PhD →
jamesbrann: The notion is nothing new – complete a PhD without relying on paper, that is, literature, analysis, data collection and reporting by electronic means. In the middle of my third week of my PhD I have the following: - Laptop Computer - iPad - iPhone - Instapaper - Dropbox - …
Steve Mentz - The Poetics of Distortion →
Alaskan Summer →
Kuriositas: The Fleet – London's Underground River →
pumpkins of the flood | hydrographie . . .... →
ephemeral mayflies | hydrographie . . .... →
le projet d'amour: an evening sea, 1931 →
The Color of Water →
40 shocking facts about water | Matador Network →
Kuriositas: The Swimming Pool that Turned into a... →
Japanese Museum Unveils A Giant Globe Made of... →
John Delaney: Wiring an interactive ocean | Video... →
On the crest of a freak wave - University of... →
Investigations - Climate Change - Suffocating... →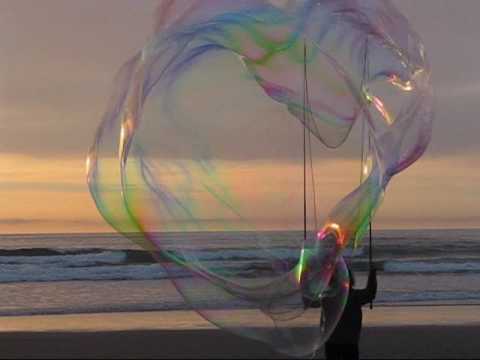 Watch
Rainbow Time Lapse - Napoli (by Vincent Laforet)
Seabreacher on Discovery - StumbleUpon →
I find the positivist idea that we should 'conquer' the ocean nteresting. 
Blue Empire | →